Topic Summary
Posted by Kari on Feb 11, 2007, 3:51pm
Dark Selene
Technology Blaster - Guns/Devices

Selene was raised by vampires when her family was killed by a pack of Lycans. But when she found out that the Vampire that had turned her had also killed her family, she vowed to hunt all that was evil.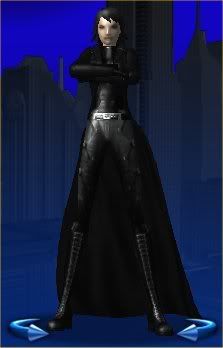 Posted by killakrust on May 11, 2007, 11:58pm
She looks angry.